Sail & Book the Best Catamaran Charter Italy


Searching for a fantastic last minute or early-bird booking deal? Are you interested in special CATAMARANS FOR CHARTER ITALY promotions? Welcome to the right place! We are an official charter company and have in our central fleet more than 140 yachts available for charter to visit the beautiful Italian coast. Our team of experts will help you find the perfect catamaran for your needs and budget, and ensure a smooth booking process. With our extensive knowledge of the Italian coast and excellent customer service, we guarantee an unforgettable sailing experience.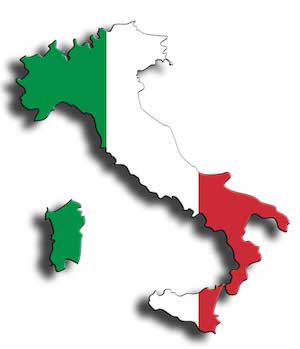 Catamaran
Italy

Charter (member of

Europe Yachts

™ group)
You decided to rent a catamaran, and you don't need any professional experience to explore the Italian coast and have an amazing sailing holiday. Our booking manager will personally organize all your charter details for your holiday. We can also arrange private jet transfers to all the destinations and concierge service. Welcome to Catamaran Charter Italy
The smoothest way to check the Italian coastline is by catamaran; Europe Yachts Catamaran Charter Italy is the OFFICIAL catamaran charter company in Italy. Your private skipper of the catamaran will handle the catamaran sailing and also the moorings in and out of the marinas, and the optional service of the hostess can help you with domestic Italian aspects. In our central catamaran rental fleet in Italy, we also have smaller bareboat catamarans for charter if you would like to sail bareboat (without the crew or skipper) with your family and friends.
If you are not sure what catamaran to take, contact our professional team of charter specialists, and we will offer you the best possible option that will suit your needs. We offer multihulls for charter all over the Italian coast and are ideally suited for sailing around the beautiful Italian coast. You can just relax and sail on our luxury crewed catamarans with a skipper, hostess, and a professional cook. Check our offers of catamarans like Lagoon, Nautitech, Privilege, or Fountain Pajot and select the catamaran for charter that best suits all your needs.
Catamaran Charter Italy provides you with a multitude of services around Italy that are really easily accessible to everyone at the best price on the market.
Our central agency is the largest rent charter catamaran fleet in Italy that includes luxury large catamarans for charter in Italy, catamarans with skipper or crew, and can also be chartered bareboat.
Catamaran charter in Italy isn't as expensive as people might think, and it's not only for rich people like it was several years ago, when luxury sailing holidays were only for some people. Our fully professional crew can offer you unique itineraries of 7 or 15 days on a catamaran charter so you can immerse yourself in Italian culture, beauty, and history.
Yacht Rental Italy
Catamarans are an ideal choice for family and friends. When you want to take your family on a sailing trip, catamarans would be the best choice because of their stability , large cabins, and plenty of private space so you can have your privacy with your children and friends.
Yacht Charter in Italy
The Catamaran is the world's largest sailing yacht, with two hulls, four cabins, and lots and lots of space. Two connected hulls are there for stability. We have catamarans with 4,5 and also 6 cabins plus the cabins for the crew and also every catamaran has a main deck outside that is really big. The catamarans are low because they are wide, so they are easily reachable from the sea, and also because they all have fantastic visibility outside with lots of natural light getting in.
Experience Italy in a Different Way—On the Water
Catamarans have four large cabins (some have five or six) and separate skipper cabins (optional) in the front of the hulls. They are reachable from the deck, so you have your privacy.
Compare to monohulls sailing (sailing yachts), catamarans are much easier to navigate to all inexperience sailors. If you don't have a skippered professional license, we recommend renting one of our professional skippers.
In our fleet, we have yachts that can be chartered as bareboat catamaran charters in Italy and also skippered. Arranging also the professional organization and consultation for all the passengers and the crew so you don't need to worry about anything Our marinas are across all the Italian coastline from Sardinia up to Liguria/Toscana and Corsica in the cities of Naples, RomethNettuno, Falcone Sicilia, Reggio Calabria, Tropea, Palermo, Salermo, Arzachena Sardinia, Portisco, Tonnarella, Milazzo, San Vincenzo, PiombinoroSalivoli, Furnari, bare boat, skippered, or fully crewed to visit the beautiful Italian coast. We can organize your multihull holiday, from the private airplane to the luxury car transfer from airport to marina, and also security 24/07.
WELCOME!
Thinking about and deciding to charter a catamaran with Europe Yachts Catamaran Charter Italy?
100% Free Yacht Reservations: Confirm the booking through CatamaranCharterItaly.com and get the best service with NO HIDDEN PRICES or costs.
Lowest prices: CatamaranCharterItaly.com can guarantee the lowest charter prices for catamarans for rent in Italy.
Secure reservations: Europe Yachts Catamaran Charter Italy has a user-friendly, 100% secure website. Your personal data will be contained only in our contract. Client privacy protection is the highest on the market.
More destinations: Europe Yachts has catamarans in all the larger cities and marinas in Italy and is expanding.
More boats to rent: Europe Yachts has more than 80 catamarans for charter.
More services: skippered, bareboat, and solely crewed services
Testimonials and Ratings
Serving more than 3,500 lowly guests to our great satisfaction, Catamaran Charter Italy has a 5 Star rating of our clients and has a status of recommended catamaran company in Italy. The satisfied clients have provided us word-of-mouth marketing to the company among their family, friends business colleges all over the world and many repeat customers as well are coming every year. The company as member of Europe Yachts Charter stands for high quality service with large portfolio of catamarans for rent as a top charter service in the world.
Explore Italy in style on a catamaran.
Our catamaran yacht charter professional team is here for you 24 hours a day, with knowledge of every corner of the coast, islands, and marinas. With partners all over the Italian coast, you have no worries for the entire vacation trip.
Our professional team of experts offers catamarans for charter in Italy. With small catamarans from 38 feet up to a luxury, fully crewed 62-foot mega catamaran.
In our central fleet, you can find models like Lagoon, Helia, Fortune Payot, Catana, and Lavezzi for renting catamarans in Italy.
Our booking managers are 24/07 ready to send you our offers with the best prices with included early booking discounts for catamaran charter in Italy or the last minute discounts so you will get the BEST PRICE!
Catamarans for charter in Italy are available from several bases in Italy, from Liguria and Tuscany up to Sardinia and Corsica, in the cities of Naples, Reggio Calabria, Rome, and Nettuno; Falcone Sicilia, Tropea, Palermo, Salermo, Arzachena Sardinia; Milazzo, Tonnarella, Portisco, San Vincenzo, Piombino, Salivoli, and Furnari; and Furnari; and Furnari.
Charter with us and be happy!
Since a catamaran yacht has more room, it makes you feel like you are at home. This is due to several factors, the most important of which is the hull shape. It also gives you an opportunity to discover something new and have an amazing adventure on a catamaran yacht of your choice. Heads and showers are separated, and cabins provide enough room for spacious and comfortable master beds. Almost all the catamarans have 6 to 4 cabins, and some have up to 8 cabins, but we also have owner's versions that have 3 cabins (one cabin plus a bathroom in one hull). We can offer catamarans in Italy for 10 passengers plus the crew. With a width from 30 ft they are a sailing luxury four bedrooms apartments! Children  can be on the deck without any worry that they could fall overboard when the boat is leaning; let your friends sunbathe while you sail the boat by yourself, or better yet, let the skipper do it. Although the principles of sailing are the same for both, catamarans and monohull yachts are both more stable and faster.
If you want amazing sailing comfort, exceptional stability, and great speed, a catamaran is the right choice for you. Another advantage of renting a catamaran is that it is easier to navigate on the sea than sailing or motor yachts. They have really shallow drafts, so you can go where monohulls cannot go. Charter a catamaran in Italy and find beautiful beaches, crystal clear water, and hospitable people.
The stability of a catamaran comes from its wide beam and length. Another great advantage is that they are wider than monohulls.
Catamarans for rent in Italy are the ideal vessels for people searching for a luxury, stable cruise or for people searching for fun, fast sailing.